Brief biography
Biography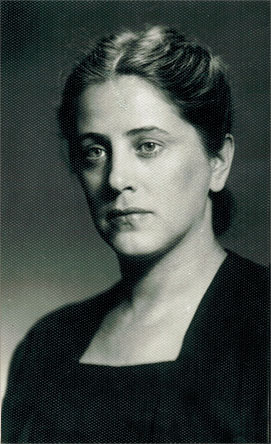 Margarita Ivanovna Kuss was born in Ryazan, located on the Oka River around 200 km southeast of Moscow, on October 13, 1921. From early childhood she lived in Moscow. Her father, Johannes (Ivan) Petrovich Kuss, was from a German- Estonian family. He was employed in economic and planning work. As a German, he was exiled from Moscow in the years prior to the Second World War and subsequently rehabilitated in the middle of the 1950's. Her mother, Mariya Fedorovna Kuss, a daughter of an Orthodox priest, was a teacher of music.

While Margarita Kuss studied at a children's music school, she began to compose and perform her compositions in children's concerts at the Small Hall of the Moscow Conservatory. In those years the State Committee for Arts Affairs organized auditions of musically gifted children, and at this meeting she met Slava Rostropovich with whom she studied later at the Moscow Conservatory, where as students, they performed together her examination composition: the Trio for Piano, Violin and Cello.

In those schooldays Margarita also attended painting classes and displayed talent for this art, but her interest in music turned out stronger.
When she finished music school she entered Music College at the Moscow Conservatory, where among her distinguished teachers were Professors L.I. Roizman (piano) and G.I. Letinsky (composition).
In 1943 Margarita became a student of the Moscow State Conservatory where she studied composition with Professor V.Y. Shebalin for whom she developed a deep respect remaining loyal to him till the end of her life. During those times Margarita experienced the threat of the Stalinist repressions. When she entered the Conservatory, her studies in Moscow were threatened as she was a daughter of a German who had been subjected to repression. Professor Shebalin helped her to remain in the Conservatory and continue her studies under difficult circumstances. Margarita studied instrumentation with Dmitri Shostakovich; they were on friendly terms for many years. She also studied organ with A.F. Goedicke and theoretical disciplines with I.V. Sposobin.

When the anti-formalist campaign was launched in 1948, V.Y. Shebalin was discharged from the position of Conservatory Director and subjected to persecutions. Some students left him, but Margarita remained faithful among his loyal friends, although this was not an easy time for them. They did not take the state graduation exam of 1948 in June as usual, but were allowed to take it only in October. Margarita passed it with honours.

In 1949 Margarita Ivanovna Kuss became a member of the Union of Composers.

In her student years she became life-long friends with composers such as Boris Tchaikovsky, Revol' Bunin, Alexander Chugayev, Karen Khachaturian, Georgy Sviridov, Nikolay Peiko, Mieczyslaw Weinberg, Herman Galynin, Andrey Eshpai , Roman Ledenev.

Her works include symphonic compositions, vocal music, chamber-instrumental works and orchestrated selections for Russian folk instruments. Her compositions were performed in the Grand and Small Halls of the Moscow Conservatory, at the concerts of Congresses of the Union of Composers, the annual international festival "Moscow Autumn", in radio and television broadcasts and were heard in many countries, including Germany, Hungary, Yugoslavia, the USA, Australia, Switzerland, Finland, Spain, Austria (Grosser Musikvereinssaal ), Holland, Czechoslovakia and others.

In 1982 her vocal compositions were included in the required list for the International Tchaikovsky and Glinka Competitions.

In 1991 she was awarded the title "Honoured Art Worker of the RSFSR" (Russian Soviet Federative Socialist Republic).

Among many musical artists who performed her works were conductor E. Svetlanov and the State Academic Symphony Orchestra of Russia, conductor V. Fedoseyev with the Tchaikovsky Symphony Orchestra to whom she dedicated some of her works. Violinists, who performed compositions of Margarita Kuss included international prize winning N. Shkolnikova, E. Chugayeva, I. Bochkova, S. Lomovsky(Borodin Quartet), L. Dmiterko. Her piano works were performed by L. Edlina, M. Ermolaev, A. Sheludyakov, I.Guselnikov, T. Rubina, professors of the Moscow conservatory D. Galynin, Y. Muravlyov, G. Shirinskaya. Vocal soloists who included her songs in their repertoire were Alexander Vedernikov, Arizeder Urreiztieta –(the USA), Zara Dolukhanova, Ruzanna and Karina Lisitsian , M. Miroshnikova, E. Obolenskaya, V.Sharonova, S. Yakovenko and others.

Spirituality and music for Margarita Ivanovna Kuss were the most important. She never strove to acquire necessary acquaintances, enhance her position and promote herself. Works of Margarita Ivanovna Kuss absorbed her thoughts, feelings and experience.

She completely devoted herself to music and continued to work hard to the last years of her life.

Margarita Ivanovna Kuss died at home in Moscow on December 19-th, 2009.